Men's Major Golf Championships
The Major Championships, often referred to simply as "the majors", are the four most prestigious annual tournaments in professional golf. The "majors" originally consisted of The Open Championship, the British Amateur, the U.S. Open and the US Amateur. With the introduction of the Masters Tournament in 1934, the term "major championships" eventually came to describe the Masters (April), the U.S. Open (June), the Open (July), and the PGA Championship (August).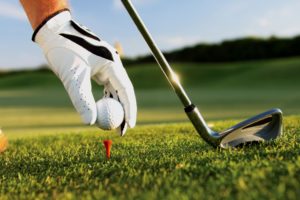 The oldest of the majors is The Open Championship, which is often referred to as the "British Open" outside the United Kingdom. The other three majors all take place in the United States. The Masters is played at the same course, Augusta National Golf Club, every year, while the other three rotate courses. Each of the majors has a distinct history, and they are run by four different golfing organizations, but their special status is recognized worldwide.
The majors are golf's marquee events. Elite players from all over the world participate in them, and the reputations of the greatest players in golf history are largely based on the number of major championship victories they accumulate. The prizes are not actually the largest in golf, but winning a major boosts a player's career far more than winning any other tournament. What is more, he will receive an exemption from the need to annually re-qualify for a tour card on his home tour, thus giving a tournament golfer some security in an unstable profession. Currently the PGA Tour gives a five-year exemption to all major winners.